4 years ago in Social Media  •  10 min read
8 Things Missing from Your LinkedIn Profile
There's a big difference between being on LinkedIn and BEING on LinkedIn. Discover 8 things that add power to your profile and help you make the most of this brilliant platform.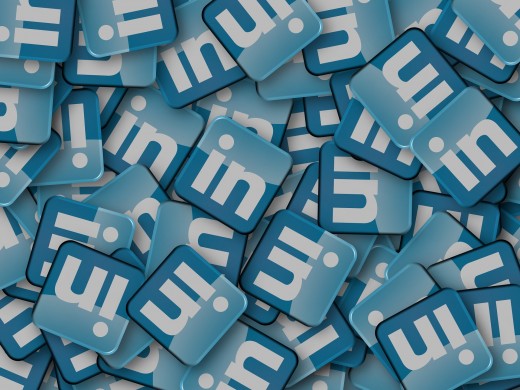 Over 630 million users.
Over 40 million decision-makers.
48.1% active monthly users.
2 new LinkedIn members per second.
If you're not on LinkedIn, you're missing a world of opportunity. It is one of the fastest rising (if not the fastest rising) social networking channels right now, and an essential component of any worthwhile B2B marketing strategy.
Long story short, if you're in business, there's no excuse to not be on LinkedIn anymore. The numbers don't lie. But, there's a big difference between being on LinkedIn and BEING on LinkedIn.
Creating the Consummate LinkedIn Profile
Harnessing this power and potential of LinkedIn starts with your profile. This is your shop window, whether you're applying for job opportunities or promoting yourself and your company to an audience of millions. If your profile is incomplete and unconvincing, you're unlikely to grab the opportunities this platform presents.
Here, we explore eight of the most important aspects of a LinkedIn profile people regularly neglect, and how you should approach them to maximise the success LinkedIn offers you and your business as a marketing technique.
1 – Profile Photo
How often do you stumble on a LinkedIn profile the grey silhouette of doom? Probably not too much, considering profiles with photos receive 21x the number of views and 36x more messages. Simply put, no photo means no engagement.
But it's also important the photo you choose is fit-for-purpose. This isn't Facebook, it's a network for professionals, and that photo of you sunbathing on your last holiday is probably not going to give prospective connections the impression you're a specialist in your field.
Remember these quick rules of thumb for choosing the right LinkedIn profile photo:
Choose a photo that looks like you do now
Have your face take up around 60% of the space
Wear what you'd typically wear to work
Ensure the background isn't too distracting
Look straight ahead with your most approachable, friendly face
2 – Background Image
While many recognise the importance of an effective profile photo, less utilise the space offered by the background image. You should fill this gap on your LinkedIn profile with an image related to your brand, whether it's your company or as an individual.
This creates an immediate connection with visitors to your profile of the work you do and helps establish your personal or professional branding. This communicates who you are and what you do in an instant, and if people like what you're saying and the expertise you provide, they immediately know where to reach out to.
3 – Headline
For most, their LinkedIn headline will simply be a carbon copy of their current job and company. That's fine, but a bit generic. Instead, you should customise your headline in a way that evokes your personality and distinguishes you from the hundreds upon thousands of people doing a similar job to you.
We recommend trying out the straightforward formula of "what I do" + "how do they benefit". You have 120 characters to play with, so why not make the most of them? Turn "Digital Marketing Manager" into "Digital Marketing Specialist Broadening Brands' Online Presence".
You don't need us to tell you which one leaves the stronger lasting impression.
4 – Summary
Past the headline, your LinkedIn profile summary is where you can establish your key characteristics, experience and skills to the millions of professionals on the platform. Of course, what you include will depend on your personal and professional journey. But you should always keep the purpose of your profile in the forefront of your mind.
Are you looking for a new job? Base your summary on the skills you've developed, your strengths and the responsibilities you've had in previous roles.
Are you trying to establish yourself as a thought leader? Emphasise your experience and the work you've done in your field, and the ways you help others develop their own understanding of the area you specialise in.
Are you attracting customers? Present the products, services and benefits of your business in a way that isn't sales-laden, instead highlighting why you're committed to helping people resolve their problems.
Remember:
Be genuine and inject personality
Write in the first person
Always speak to your intended audience
Don't downplay your accomplishments
Give the reader a clear call-to-action at the end
5 – Experience
The experience section of your LinkedIn profile should be more than just a simple list of the places you've worked. Think of this section as an opportunity to expand on the skills and expertise you discussed in your summary with clear, specific examples.
Rather than just say you were once a Project Manager at a national firm, spend a few sentences detailing your responsibilities, the challenges you faced and what this experience taught you that helped you become who you are today.
Plus, don't neglect to upload or link to any examples of work you did in a role if available. This empirical evidence can be effective for reinforcing your expertise.
6 – Endorsements
There's space on your LinkedIn profile to list up to 50 skills that you possess that an employer might be looking for or that demonstrates your expertise within your industry. But that is just half of the equations – the real power comes with endorsements.
By having your connections endorse your skills, across your work colleagues, industry contemporaries and beyond, it shows visitors that your skills can be trusted. We recommend actively canvassing your connections for their commendation, and that you do the same for others in return.
7 – Accomplishments
LinkedIn offers you the ability to add several sections to your profile beyond the standard summary, experience and education elements. One you should focus on is the 'Accomplishments' section, as it provides a platform to set yourself apart from the crowd even further.
Has your work been published anywhere notable?
Have you received any awards related to your industry?
Do you speak several languages?
Are you involved with any charities?
These not only demonstrate your expertise and well-roundedness as an individual, but further distinguishes you from others in your field that don't have the same achievements as you. It's an often-overlooked component of creating a LinkedIn profile, but if you have something worth shouting about, be sure to showcase it here.
8 – Publicity Settings
Finally, it's important to remember that all the hard work you've put into your profile can be undone with the flick of a switch. If you're looking to push your profile out there to attract employers, customers or connections, be sure to hop into your privacy settings and make sure your profile is publicly visible to people outside your network.
To do this, under your privacy settings click 'Edit your public profile'. On the right-hand side, you will see several buttons and sliders under 'Edit Visibility'. To market your profile to the widest possible audience, you want to click the one marked 'Public'.
This means that when anyone arrives at your profile, whether they're logged in or not, they can see all the effort you have put into revamping it!
Enhance Your LinkedIn Profile. Become a Thought Leader.
These eight tips are crucial in making your LinkedIn profile an effective tool in your marketing strategy and putting you on the path to driving meaningful connections with customers, colleagues and employers. They might seem straightforward on the surface, but it's amazing how many miss out on making the most of LinkedIn's vast network by not considering these essential elements.
Of course, a prominent LinkedIn profile is just one step in a comprehensive LinkedIn marketing strategy. This should be followed up with a plan for securing connections, engaging messages that outline your company's solutions, and well-researched thought leadership articles and posts that demonstrate your unique expertise within your industry.
At Storm, we help you harness the full potential of LinkedIn as a B2B marketing platform, planning, implementing and optimising a strategy that identifies and drives leads to your business, as well as establish your key personnel as genuine thought leaders.
Contact us today on 01702 719595 or send us an email to discuss how we can maximise your presence on LinkedIn.